Sammy Sosa: "No me gusta Nationals beisbol"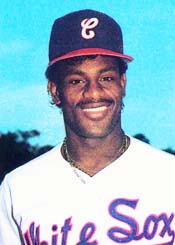 A cute face in the majors since 1989 *no homo*
So it looks like Sammy Sosa won't be moving down the I-95 from
the cocaine capital of the world to the go-go capital of the world
(and the free world, GO USA!). He rejected the Nationals offer of a non-guaranteed contract, well it dosen't seem like anyone else is knocking, so it might be the time to open the door to retirement and step right in. If he does retire, I want him to do one thing, become a baseball announcer for ESPN Deportes, that would rule.
out.